Hi, Everyone,
There is a huge planetary shift occurring this week.  Jupiter, the luckiest and biggest planet of the solar system, will enter the sign of Sagittarius on November 8, 2018, where it will tour through December 3, 2019.  Jupiter takes approximately twelve years to orbit around the sun, and it is the traditional ruler of the mutable fire sign of Sagittarius.  
Jupiter expands whatever sign it is in and helps to bring opportunities to those born under the sign it occupies; but, it loves being in its home sign of Sagittarius the most. Jupiter represents benevolence, travel, appreciation of different cultures and different ideologies, higher learning, learning empirically and through life experience, kindness, generosity, and humor. 
When Jupiter transits in Sagittarius, it brings all of these themes more to the forefront.  Not everyone has major angles or planets in Sagittarius, but everyone will benefit from Jupiter being in the sign that it rules. This will give everyone much needed optimism, hope, and joy.
It is great that Jupiter will be in its home sign of Sagittarius for a little over a year, although it does make challenging aspects with Neptune in Pisces.  Jupiter represents the vision, and Neptune represents the dream.  In Ancient Astrology, Jupiter was the ruler of Pisces; In Modern Astrology, Jupiter rules Sagittarius.  
Jupiter and Neptune make three challenging influences in 2019, and this could be a case of wanting to indulge and tune out more than usual.  Jupiter can be a very indulgent planet, in which case nothing is ever enough. This is doubly true when Jupiter is in its own sign of Sagittarius, which is definitely a sign where the glass is half full.
Neptune can make things feel very vulnerable, so the two together can be very indulgent.  The two working in tandem can also be very disillusioning.  Jupiter is optimistic, and Neptune could dissolve that hope if seen through jaded lenses.  Jupiter in Sagittarius forms a challenging square to Neptune in Pisces exactly on the following dates: January 13, 2019 at 14 degrees of Sagittarius and Pisces; June 16, 2019 at 18 degrees of Sagittarius and Pisces; September 21st, 2019 at 17 degrees of Sagittarius and Pisces.  This is a great energy for creative work, but do not take things too seriously or personally.  Shield yourself against getting jaded. 
I will outline how Jupiter in Sagittarius benefits each sun sign based on Solar Astrology. Even though this is not based on your specific chart, you can glean how it impacts your sign and see how Jupiter will help you expand from November 8, 2018 through December 3, 2019.
If you know your time of birth, look to see what house Sagittarius rules, and if you have any planets or critical angles in Sagittarius. That is the area of your chart where you are receiving the most benefits and expansion from lucky Jupiter in the upcoming year.
It is fun to see how Jupiter impacts your sun sign, as that can also hold clues as to the ways you will grow in the year ahead. You do not need your time of birth for that. Write down some wishes and intentions this week and focus on what you want to improve, grow, and expand in the upcoming year. Jupiter is the planet of expansion, and it will help all of us get some celestial assistance to improve our lives.
Scorpio
This past year year, you had Jupiter in your sign, and it brought a lot of a lot of self expansion, self growth, travel, and relationship opportunities. You have begun many new things since 2017.  Saturn, the planet of karmic lessons, was in Scorpio from October 6, 2012 until September 18, 2015, and Jupiter shed a light on the unhealed wounds and blocks on which the Saturn in Scorpio story was so focused.  Every Scorpio I know has experienced growth and opportunity, but this Jupiter cycle expanded the intensity, so it was a mixed bag and a very intense year.
Jupiter is now lighting up your second house of income and value. Your self expansion and self growth continues, and this is a year in which you really find your worth.  You have the potential to earn a lot more money this upcoming year, and this a year where you will feel even more valued. The areas which you have been building in the past year will have more benefit to you, and you might start to see some real money coming from these ventures. This is a year in which you could make a big purchase of art or something else of value; it is also a year where you could sell something of great value and make a good profit!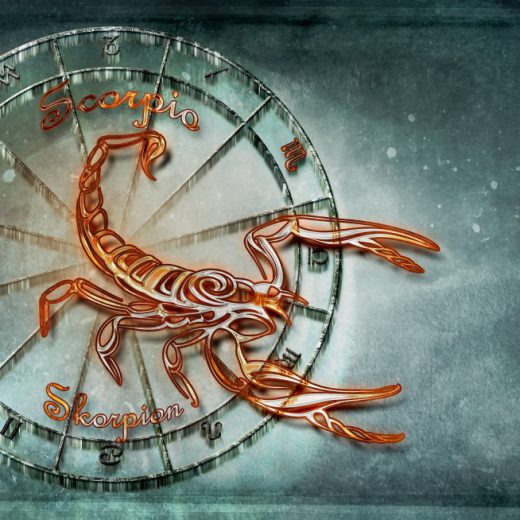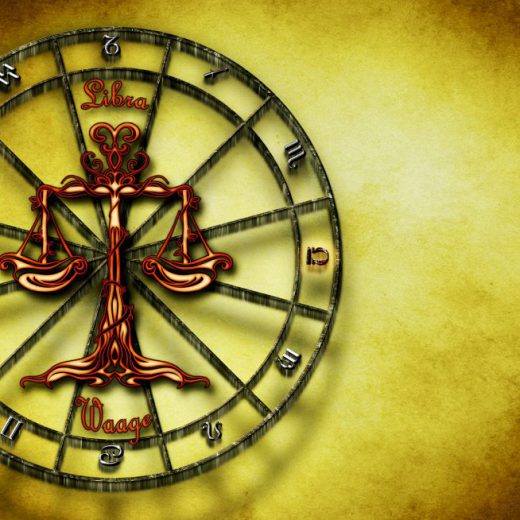 Libra
Jupiter is transiting your third house of communication, short distance travel, siblings,education, and local neighborhood activities. This is a great year for expanding your knowledge, networking, teaching, and writing. If you are in sales, this is an excellent placement for Jupiter. You will be able to influence others more easily now.
When Jupiter transits the third house of thoughts and communication, it is a great time for working on a book or taking writing classes. Try to get involved in neighborhood activities, as locals could be helpful for your self expansion. Networking, connecting locally, and brainstorming are all favored this year. It is also good for connecting through Social Media. This is really a year to open your mind!
Jupiter is transiting your fourth house of home, family, and inner foundation. This is an excellent placement for transiting Jupiter, as Jupiter is accidentally exalted in this house. Jupiter brings much abundance in the fourth house and much love. The fourth house also represents your emotional foundation, and this is a time to feel much more content and secure.
This is a great year for purchasing or selling real estate, moving to a bigger or better home, and for improving your emotional foundation. This placement of Jupiter favors domestic matters, and it can help mollify tensions within families. It is an excellent year for renovating and fixing up your home. Emotional contentment is the main theme with this helpful transit.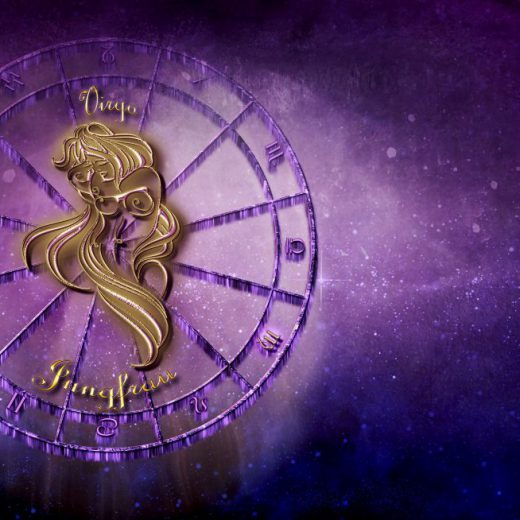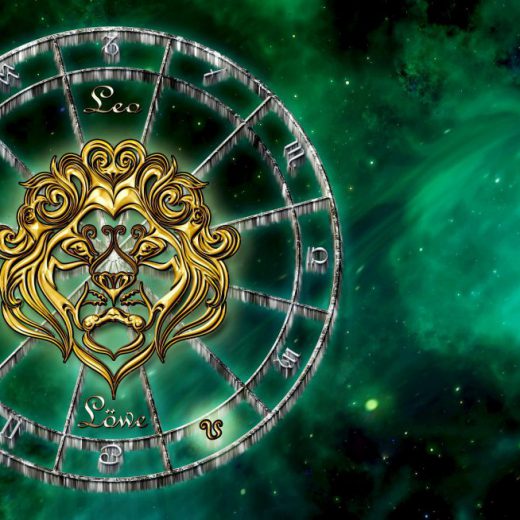 Leo
Jupiter is transiting your fifth house of romance, creativity, self expression, and children. This is an excellent year for romance and love affairs! This placement of Jupiter can also favor investments, stocks, and other speculative matters.
This year favors creativity and fun in all forms. Jupiter transiting the fifth house favors pregnancy and children. This is also an excellent year to see your children grow,expand, and shine. It is a time to indulge your inner child. However, be wary of over indulgence because Jupiter can sometimes be too much of a good thing — especially in the fifth house of fun!
Cancer
Jupiter is transiting your sixth house of health and daily routine. This is an excellent year for weight loss,starting an exercise routine, eating a healthy diet, and giving up smoking or purging other bad habits. It is a big year for focusing on work, being busy, and expanding through your daily routine.
This is an excellent year to adopt a pet, as you will have a very happy and joyful connection. This is a great year to upgrade your office and improve your work conditions. It is also an excellent year to get organized! Jupiter expands, and it will be expanding your work load! Get ready to get busy and get things done!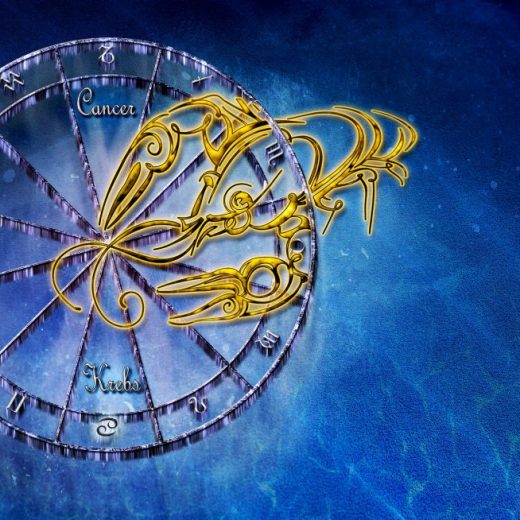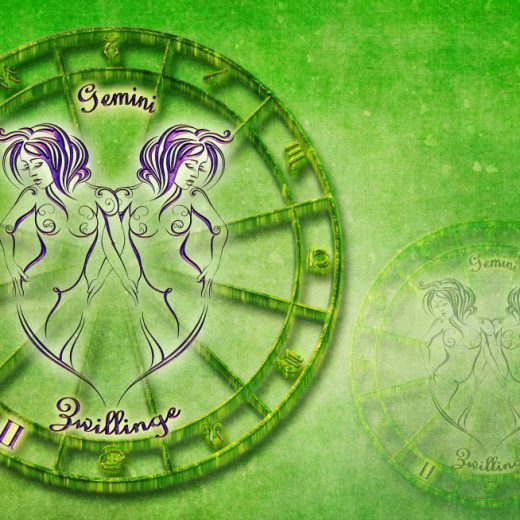 Gemini
Jupiter is transiting your seventh house of relationships. This is a great cycle for entering new partnerships, getting married, or beginning new business relationships. This is an excellent cycle for dealing with clients and building a favorable reputation through others.
You find happiness through partnering in all sorts of ways. This is an excellent year for signing contracts, love relationships, business relationships, and working on negotiations of all forms. This is a year that you can improve or solidify a relationship. Sometimes people divorce when Jupiter transits the seventh house, and this can help the divorce go more smoothly during a difficult time.
Taurus
Jupiter is transiting your eighth house of joint resources, merged assets, and intimacy. This is an excellent financial cycle! It is a great time to repair and improve your credit. It is an excellent cycle for investing and building your financial assets. This is a great time to achieve intimacy in partnerships. You could attract a soul mate! This is a time when you could receive refunds, rebates, or inheritance.
The eighth house rules other people's money. It is also a great cycle for entering therapy, as this is a deeply psychological house. This cycle can magnify your fears and blocks, so that you can heal them. This is an incredibly transformative and healing cycle — if you give it the chance.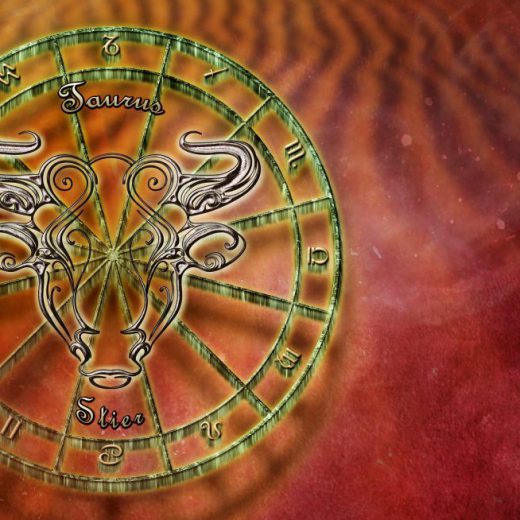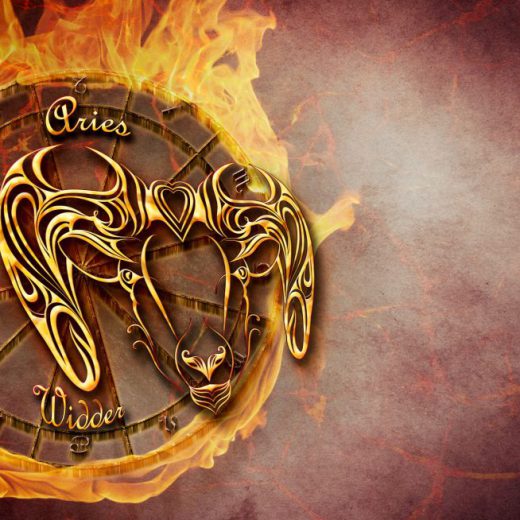 Aries
Jupiter is transiting your ninth house of higher education, long distance travel, publishing, and spirituality. Jupiter rules the ninth house in Solar Astrology. This is a cycle that can enhance your spiritual growth, and it can be a time when you manifest your hopes. This is a peripatetic transit where you learn and expand by going out in the world and learning from life experience.
This is an excellent cycle for getting published, taking courses, going back to school, earning a degree, and traveling. This cycle heightens your curiosity to learn about new things. It is excellent for doing different types of promotion and advertising.
Pisces
Jupiter is transiting your tenth house of career and public recognition. This is an excellent career cycle! You can build your prominence and public image with Jupiter transiting your Solar 10th house of Career. This is a time when you can take on more leadership in your chosen field, and you are likely to get more public praise and approval.
Jupiter in the tenth house expands career opportunities, and it could also involve travel. If you are unhappy where you are, this is a time to look for other options and opportunities. Authority figures will take more notice of you, and awards, and other forms of recognition can open up for you now. Prominent people can open doors for you professionally. This is a time when you are seen as an authority and leader in your chosen field.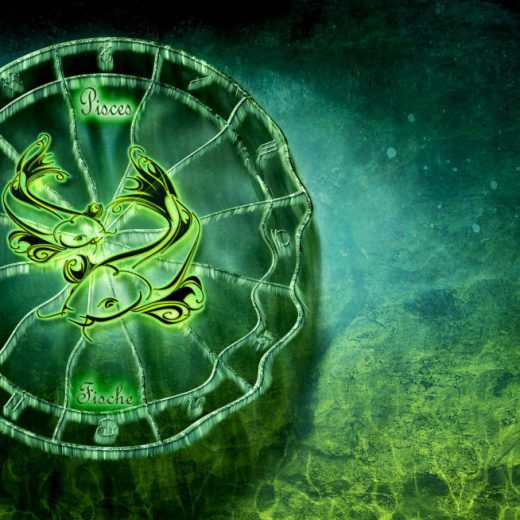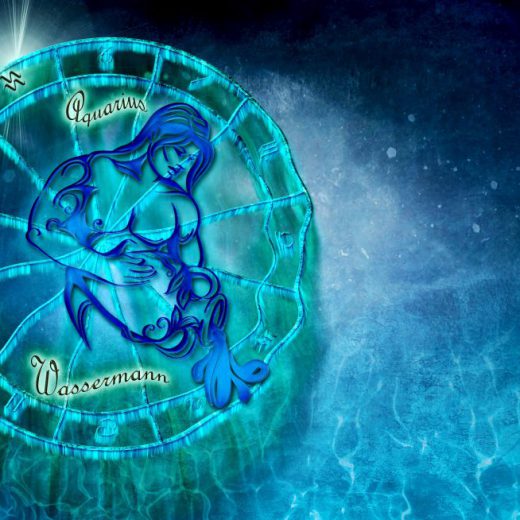 Aquarius
Jupiter is transiting your eleventh house of friends, groups, and networking. You can meet a lot of new people, and you receive more good fortune through friends and connections. The eleventh house if the house of dreams, and this is a time when you can truly manifest your dreams, as well as expand your consciousness. This is an excellent year to meet new people, make new contacts, expand your social media and connect! It is a good cycle for getting involved with organizations and new groups.
The eleventh house rules the future, and it is the house that is the Aquarian house in Solar Astrology! Think big to manifest big dreams for your future! Your income from career is likely to soar, and people will help promote you! Your social circle is also likely to expand, and it is a time to reach out to others. Your love life can also improve with Jupiter in the eleventh house, as it ignites your house of romance.
Capricorn
Jupiter is transiting your twelfth house of spirituality. This is a year where you will expand most by doing selfless and charitable acts.You could have have some very spiritual and enlightening experiences, and this is a great time for trying various form of healing like Reiki, EFT, hypnotherapy, counseling, and traditional therapy. This is a cycle that can be useful for eliminating self-destructive habits.
The twelfth house is the house of the subconscious mind, so this is an excellent year for meditating and quieting your mind. This is a highly creative year, and you might find your dreams becoming a lot more powerful. This is a great year for studying various forms of metaphysics. Write down your dreams, as they could be prophetic. Jupiter in the twelfth house bring protection and angels. It is also a great time for manifesting, visualizing, and manifesting your dreams.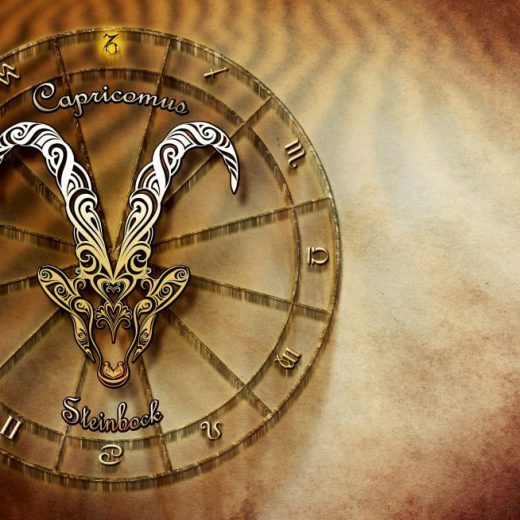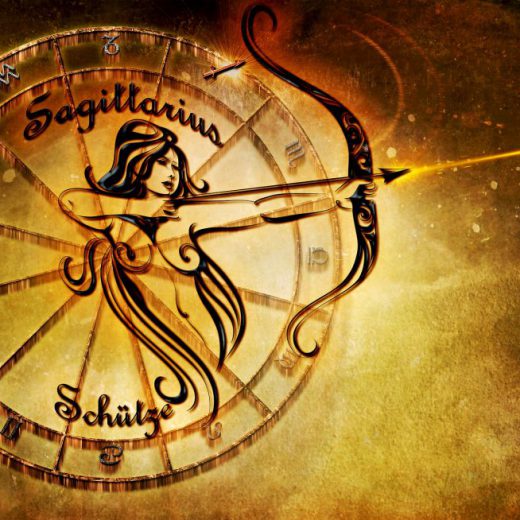 Sagittarius
This is your year, and it is your year to shine! From now through December 3, 2019, Jupiter in Sagittarius expands all sorts of opportunities, travel, fortune, relationships,new beginnings, abundance, and protection! Jupiter is the natural ruler of Sagittarius and loves being in this happy and buoyant sign!  Jupiter is the master manifestor, and it will magnetize almost anything you want; therefore, think closely and seriously about what you want to attract. Jupiter in Sagittarius brings multiple opportunities and brings so many choices!
This is an interesting time for Sagittarians, as Saturn was just in your sun sign on and off from the very end of 2014 through December 19, 2017.  Saturn is the planet of limitations, structuring, and restructuring. Every Sagittarius I know went through major life changes in that time frame.  
Now, you have Jupiter, which is the antitheses of Saturn, transiting your sign. Instead of limitations, you get expansion.  Instead of loss and restructuring, you get abundance and growth.  If there were painful issues you have experienced in recent years, this can really help to give you renewed faith, healing, and joy.  
This is a year of expansion in all areas, as Jupiter is transiting your first house of self. This house rules your immediate environment, but it is comprehensive of all the houses, and growth can occur wherever your focus lies.